Disponibilizamos o mapa das regiões atendidas. Solicite através do formulário abaixo o seu orçamento para o serviço desejado.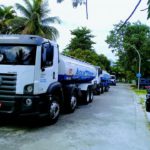 Donald has a PHD in both Computer Science and Design. His beginner course is a must see for any aspiring web professional who want to learn from the best.
If there's someone who can explain anything, Gaby is the one. She teaches you not just how to do something, but why to do it this way and not the other.
Utilize o formulário ao lado para enviar o seu pedido de orçamento. Tempo de resposta é de 30 minutos após o envio.
Join our course and start building the most wanted career available today. We make sure every class is easily understood, and that all students reach the same level of expertise needed for today's hi-tech industry.